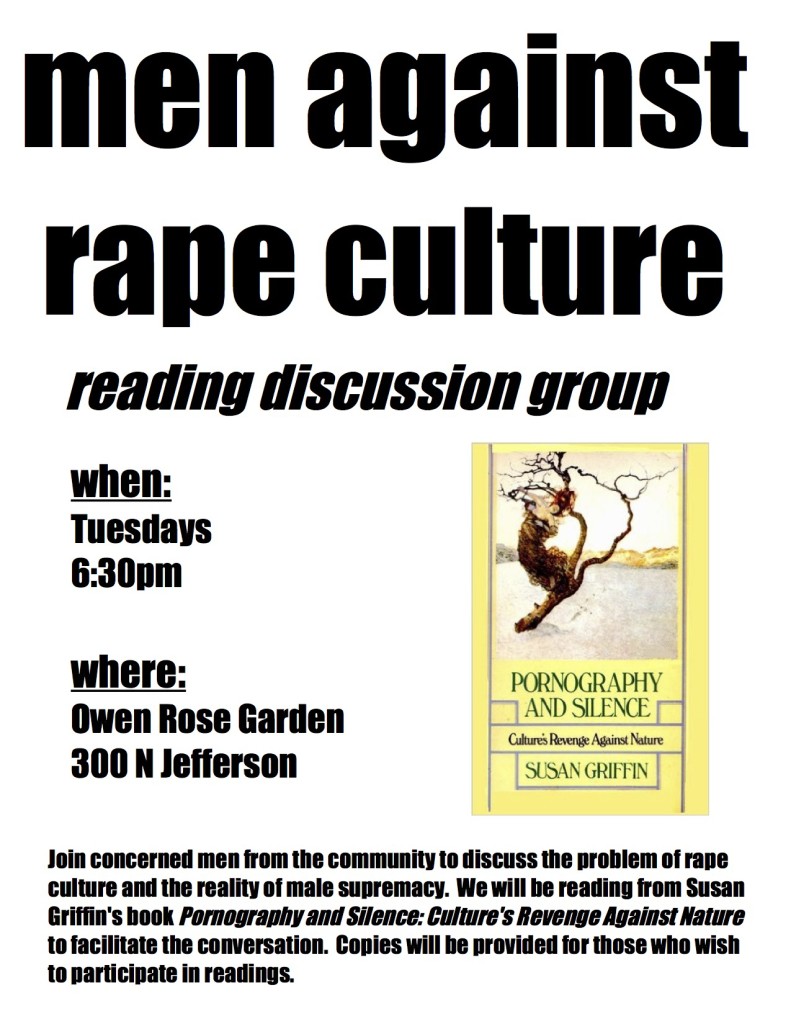 Sexual assault and violence, especially against women and children (and almost all perpetrated by men) is widespread. It's estimated that 1 in 4 women worldwide will be raped during her lifetime, and another 1 in 5 will fend off a rape attempt. Many feminist scholars believe these numbers are underestimated due to reporting bias, confusion about meaningful consent, and stigma around sexual assault.
A group of Eugene men, including several members of Deep Green Resistance, have formed a group called Men Against Rape Culture, which is starting off with discussions around essential feminist readings. At this point, we are reading and discussing the important book Pornography and Silence: Culture's Revenge Against Nature by Susan Griffin.
We hope that pro-feminist men will consider joining these meetings in the future!
Women shouldn't feel left out: female members of the local DGR chapter have been organizing with Warrior Sisters, a feminist self-defense training group, for several years now. Learn more about them at www.warrior-sisters.org.