When:
July 2, 2016 – July 4, 2016
all-day
2016-07-02T00:00:00-07:00
2016-07-05T00:00:00-07:00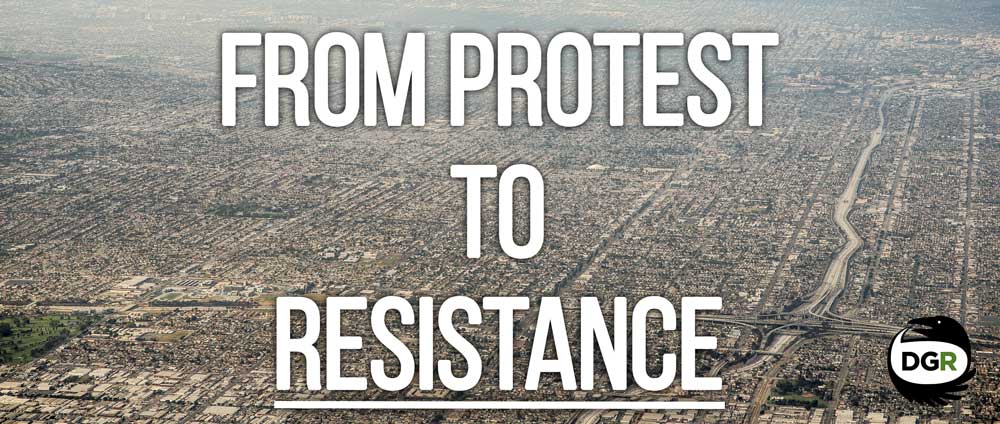 Industrial civilization is destroying the planet.
Forests continue to fall, and carbon levels continue to rise. Toxins accumulate and coral reefs disappear. False solutions proliferate while more and more species are driven extinct. Machine-culture is consuming everything.
The world needs warriors willing to step between this industrial culture and what remains of life on Earth.
On July 4th weekend, we'll be training a new generation of fighters in the strategy and tactics of non-violent direct action. NVDA is a time-tested means of political change that has been used for revolutionary causes for generations—but only one of many approaches to changing the status quo.
The training will cover topics including NVDA discipline and strategy, logistics, soft and hard blockades, tree climbing and tree sits, police interactions and legal repercussions, media, and more.
Lodging and food details are still being finalized, but camping and/or a shared house may be available. We have limited space available and so will be taking applications for those who wish to attend.
Location: near Eugene, Oregon
Date: Saturday, July 2nd – Monday, July 4th
Suggested Donation: $50 (sliding scale, no one turned away for lack of funds)
Questions? Email DT. We will contact you as details for the training are finalized.
Update – May 10th, 2016 – Draft Schedule
Saturday:
Orientation
NVDA 101
Target Selection, Research, and Scouting
Movement Strategy
Legal / Police
Soft Blockades
Technical 1
Sunday:
Preparing for Action
Action Decision Making
Climb 1
Media
Jail Support
Fundraising
Climb 2
Equipment Build
Monday:
Extended Practice
Organizing Models